Previous issue | Next issue | Archive
Volume 6 (2); March, 2016
---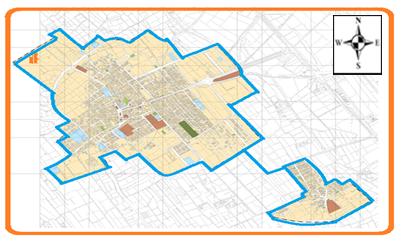 Research Paper
The Effect of Migration of Villages to Towns; Case Study of Shahedshar, a City in Shahriar, Iran.
Motee Langarudi S.H, Sharifi Ardani F, HajiAlizadeh J.

J. Civil Eng. Urban., 6(2): 31-39, 2016; pii:S225204301600005-6
Abstract
Besides its positive impact on economy, society and culture, the development of large villages into towns can leave unintended harmful consequences against the residents of those regions. One of the most important issues of major cities involves the migration management in small towns surrounding the metropolitan areas. The population has dramatically grown in the wake of intensified migration to rural villages in the outskirts of metropolitan areas. As the population surpasses the limit specified by the Iranian Ministry of Interior, the rural villages gradually become a city. Located in Shahriar (Tehran), Shahedshahr is one of such new cities emerging as a result of expanded villages bordering Tehran. On the basis of the Iranian geographical divisions in 1997, Shahedshahr turned from a small town in the outskirts into a rural identity close to the metropolis of Tehran. This study attempted to discuss the effects of urbanization on increased migration to such regions and the mutual effects of migration on the development of Shahedshahr. Moreover, the consequences of urbanization and migration in the region were evaluated from the perspectives of two spectra of Shahedshahr citizens (natives and migrants to the city) covering several problems such as economic, social, geographical and cultural benefits. Finally, it was analyzed how incentives such as access to employment, better incomes and access to facilities, services, education etc. have escalated the trend of migration to the region. This is an applied, descriptive-analytical, field research, where the data were collected through desk review. The data were then analyzed through descriptive statistics (mean, standard deviation, etc.) and inferential statistics (Chi-square, Cramer V_T_TEST). The population comprised the entire household inhabiting Shahedshahr according to Iranian Census 2013, i.e. 21,503 citizens. Based on the Cochran's formula, the required sample size was obtained to be 400 households. The findings demonstrated there is a relationship between migration in the area and several factors such as demographic variables, geographical origin of migrants, the problems of regions of origin and expectations involving hopes for access to employment, welfare, educational, service facilities etc. A better understanding of the relationship may harness the unwanted trend of migration to the city and provide actions for tackling the problems caused by soaring migration to Shahedshahr.
Keywords: Migration, Rural, Urban, Shahedshahr

---
Research Paper
N Urban Furniture and Leisure of Citizens (Case Study of Sabzevar Urban Parks).
Kargar R and Ghassemi M.

J. Civil Eng. Urban., 6(2): 40-47, 2016; pii:S225204301600006-6
Abstract
One of the most important urban management programs in the cities today is the leisure of the citizens and one of the options welcomed by the citizens is the urban parks. Urban furniture is one of the most important factors that can be effective in attraction of the citizens for the leisure. In this study, using the combined method (observation, interview, questionnaire) we investigated the factors of designing, locating and choosing furniture and cultural and psychological factors of Sabzevar urban parks and its spatial quality and subsequently in the section on inferential statistics using the linear Regression method we explored the relationship between the variables and in the end came to the conclusion that the quality of furniture (designing, locating and choosing) along with the spatial quality and the cultural and psychological factors resulting from that have a direct effect in attracting citizens for the leisure of the citizens while the furniture of Sabzevar urban parks doesn't have a proper quality.
Keywords: Urban Furniture, Spatial Quality, Leisure, Citizens, Sabzevar
---
Previous issue | Next issue | Archive